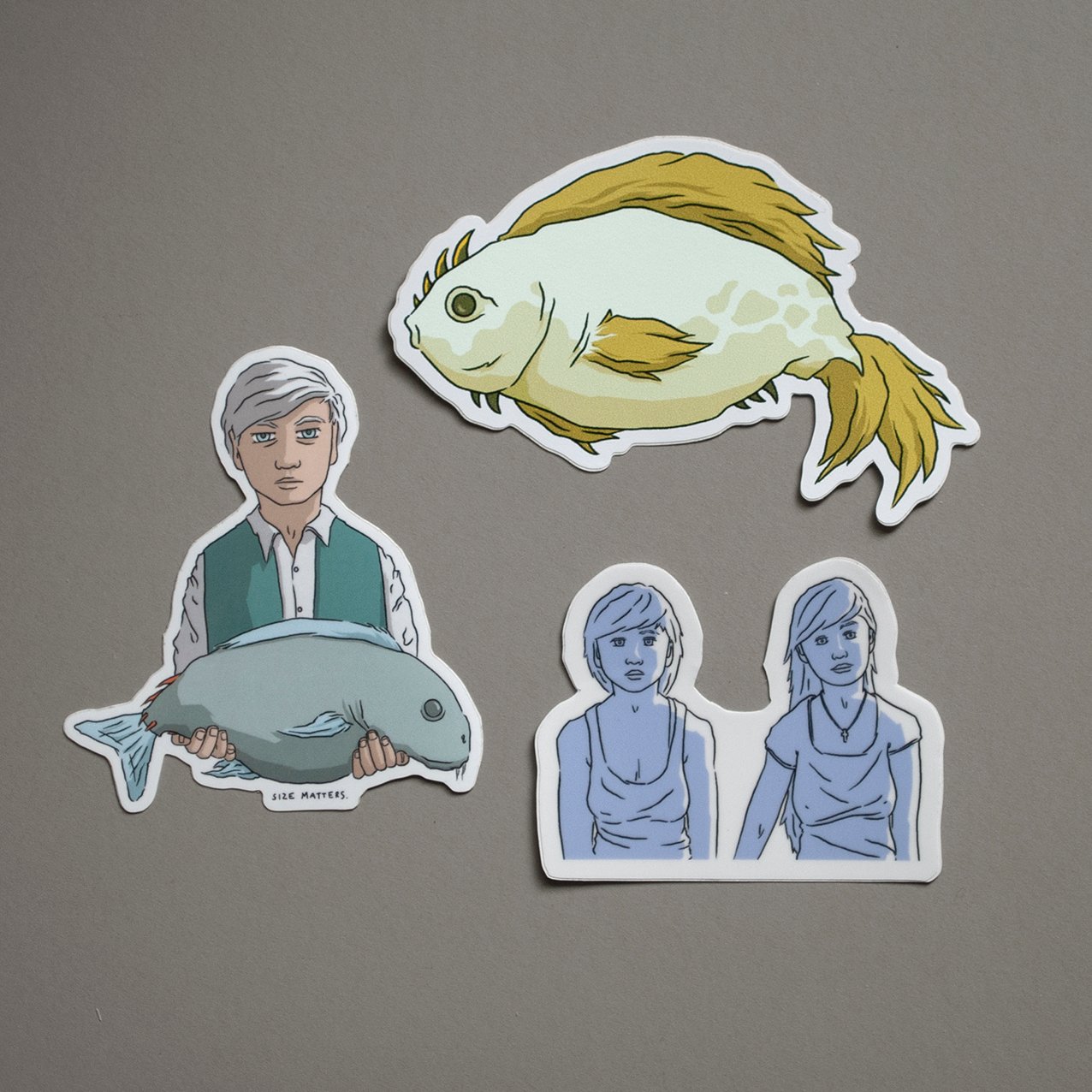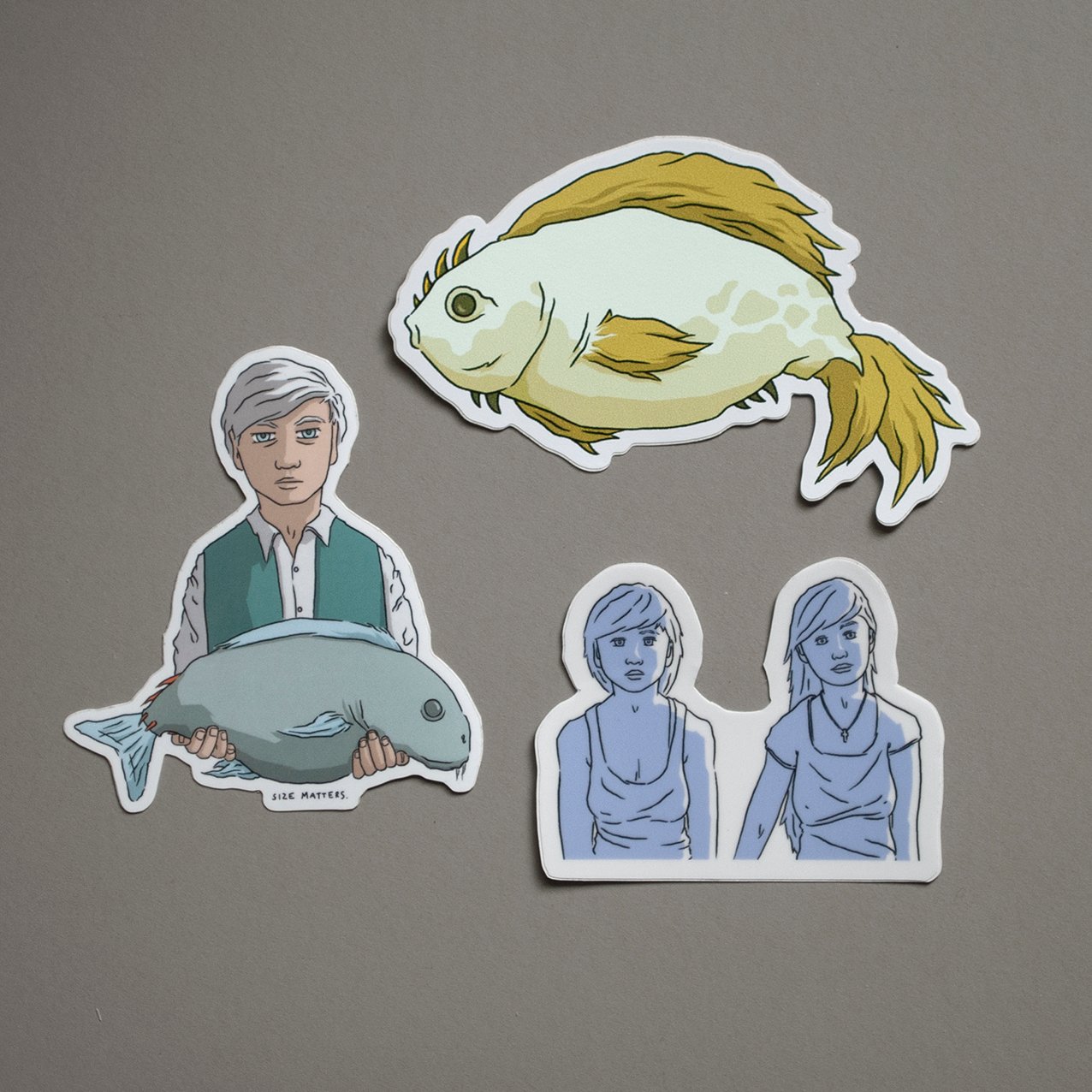 STICKER SET: Girl, girl, fish, fish, man.
$6.25 AUD / On Sale
A set of three vinyl stickers. Three stickers that really don't have a single thing to do with each other, though still look pretty decent stuck to the back of your laptop, your fridge door, your car or anything else.
Approximate sizes:
The girls that are or are not holding hands: 7 cm x 5.5 cm (2.8" x 2.2")
The dandy with the fish: 7 cm x 8 cm (2.8" x 3.1")
The other fish: 10 cm x 6 cm (3.9" x 2.4")
SShipping costs calculated at checkout.